Prayer list as of June 27th, 2013.
From Dootsie Coram <dootsie.c@morrisbb.net>: BIG PRAYERS ARE NEEDED!!!!!!! Sweet Pea is back in the hospital. She has cancer all over the stomach area. She is down to 100 lbs, and is very weak. They are feeding her with a tube and by passing her stomach as much as they can to give her body nourishment. The family has a private nurse staying with Sweet Pea 24/7.
Her only child left is, Lee who is trying to make a lot of decisions with her. They are still waiting for doctors reports and to do more testing. Browne is in an a nursing home and does not know anything or anybody. Lee has also got both Sweet Pea's and Browne power of attorney, thank goodness.
Please if you have any spare time at all spend it praying for her. I am so afraid this is totally bad news.
Cards and calls are really not what the family wants right now, as they feel she will give up, if she thinks we have.
I have told Lori, each of your names, and to please let Sweet Pea know that we have a pray circle going for her to get better.
I will try to keep you all up with the news from Lori, Lee's wife. I have her phone number and she tells me the latest of what is going on. Sweet Pea and I talked about 10 days ago for two hours, and she seemed to be hopeful all was well. She of course was worried about Browne. Sunday a week ago she collapsed and they rushed her to the hospital.
Prayer list as of April 1st, 2013.
From Bill Jones <wmjones8838@yahoo.com>: Just talked to Peggy Bible Cranham's husband Roland and he said that Peggy had a stroke on March 7 while they were at a Red Lobster. They have made several tests and the prognosis will be given to them this Tuesday. For those that would like to send a card, following is the address.
Peggy Cranham
Heartland Health Care
7025 N.Lilley Rd.
Canton, MI 48187-3533
Will keep you updated accordingly.
Prayer list as of February 10, 2011.
From Gail Bolton Hoy <ninnygail@charter.net>: We've had some bad things happen in the last month. Glenn's sister died in Waynesboro. My nephew killed himself by that "choking game" . Our week old great grandchild was born two weeks ago and only lived one week. And now my brother Rick's wife died last night of cancer..... It has been unbelievable.

Love to all, Gail and Glenn
Prayer list as of January 1, 2011.
From Gail Bolton Hoy <ninnygail@charter.net>: My granddaughter had a miscarriage Christmas day about noon. She was about 4 weeks pregnant with her first baby and was so thrilled. Instead of announcing it to the family (34 of us) she had a miscarriage on the way over here. She needs prayer. She is a wonderful little Christian and God will surely help her.

I am having blood pressure problems. Had a full knee replacement in October and now am having trouble with the other knee! My blood pressure is low in the daytime (today it was 94/48) but it always goes way up when I get up in the morning. I'm afraid to go to sleep. The other morning it was 206/90. We went to the emergency room. I am on about 4 different medications for b/p. Please help me get it normal so I won't have heart or stroke problems. I had a TIA two years ago.
Prayer list as of December 14, 2010.
From Carolyn LeSueur <CJLESUEUR@aol.com>: Just wanted to tell you that Betty Bennett Marks is in very serious condition. She has tumor in her lung that has grown and causing pain and was on morphine this week. She is in the hospital with pneumonia as of this morning.

Please pray for her and her family and caregivers.

If you wish, you can call Larry/Janelle Snodgrass in Knoxville for further information. I will be in Franklin until Tuesday to be with my daughters, Gayle and Gena.

I hope you and your family have a Merry Christmas. God bless you.

Love, Carolyn
Prayer list as of July 17, 2010.
From Barbara Williams <jwili@embarqmail.com>: Asking for prayer for my dad and self and family as we work through the loss of Mom. She passed away Tuesday morning 4am. And it has been really tough. Thanks for your prayers and friendship. Also Jim had a basal cell carcinoma removed from face. It was a recurrence from 16 years ago. So they had to go really deep and took 4 different times before they got it all.
Tom Elliott is making good progress in recovering from the serious health threats to his life. See Peggy Clawson Elliott's latest notes on Tom's CaringBridge website:
http://www.caringbridge.org/visit/tomelliott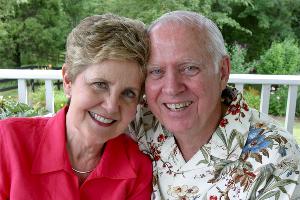 Tom Elliott, husband of Peggy Clawson Elliott, is in intensive care following a serious heart condition, a stroke and congestion of the lungs. His family has created a CaringBridge website to let family and friends follow his progress:
http://www.caringbridge.org/visit/tomelliott

Please keep Tom, Peggy and their family in your prayers.
Prayer list as of Oct 13, 2009.
From Gene Evenson: Since Marie moved to her new "home", she is doing much better. She has become more mobile and now is able to speak much better. All of her old nursing instincts are coming back and she is trying to take care of people around her. I have to take her to two Dr's appointments today. I look so forward to seeing her.
From Marion: Wonderful news concerning Pat McSwain Hancock. She went home from the nursing home on October 6!!!! She seems to be happy at home.
Home Health Care and a physical therapist will make house calls a few days a week. Her leg is still in a brace and she is confined to a wheelchair or recliner.
The shunt is working fine now--draining the fluid.

Please sent cards, emails or phone calls---these will make her feel much better.

Pat & Charles Hancock
519 Litchell Road
Salem, VA 24153

E-mail: chancock429@comcast.net

Prayer list as of Oct 2, 2009.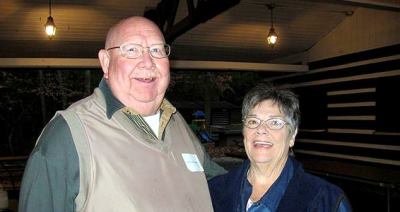 From St Andrew Lutheran Church: Please keep Gene and Marie (Donnelly) Evenson in your thoughts and prayers. Marie has Alzheimer's and will be moving into her new home at the Harbor community of Carestone of Brentwood on Edmondson Pike on Friday. This is a very difficult time for both the Evensons and they need our prayers, love and support. We ask God to surround them with His love and comfort through this time.
Prayer list as of Sep 16, 2009.
From Marion: Carolyn Broyles LeSueur is doing ok but she has to spent much of her time with her son, Brett. He is doing better, but is in assisted living. Carolyn gives PRAISE to the LORD for saving his life. Please pray for him, his family and Carolyn.

Carolyn's daughter, Gayle has had eye operations and needs our prayers also.

Carolyn's grandson, Davis, will have surgery October 26 for an undescended testicle and needs our prayers.

Also, pray for Carolyn's other family members---Gena ( a daughter), Samantha (granddaughter who is entering NCS University) and Derrick (Carolyn's other son) who is helping Carolyn take care of Brett.

Let's pray for all of Carolyn's family and ask the Lord to heal them.
Prayer list as of Sep 6, 2009.
From Marion: Pat McSwain Hancock is having serious health problems. Gail S. Thompson received a note stating that Pat needs our prayers. In December, 2008 she had problems walking--falling several times. The doctors finally did surgery (she had fluid on her brain)--the surgery went well but two weeks later she had a seizure. Pat has been in therpy several times. She was having trouble walking and finally decided she had broken her leg (the same one she had broken when she was 19 years old). The metal plate is broken and they can not repair it. She is in a nursing home in Salem, VA. Her sister, Nancy and her husband, Charles are trying to take care of her there when the aides can't. Please place Pat and Charles on your Prayer list. If I hear anything else, I will let you know.

You can get in touch with Pat at this address:
Patricia M. Hancock
519 Litchell Road
Salem, VA 24153

Phone No. 540-389-4655
Prayer list as of May 13, 2009.
From Marion: Betty Hughes Morrison had bypass surgery in the past two weeks and is doing better now. She is in rehab at the Northside Hospital in Johnson City.
Prayer list as of January 20, 2009.
From Carolyn Broyles LeSueur: I just spoke with Betty Bennett Marks and she requsted that everyone lift them up in prayer for the following:

She is undergoing radiation treatment at Thompson Cancer Center in Knoxville on her chest. She has undergone two treatments and has two more and seemed to be doing okay. Her son, Keith, has a ruputred colon and has been in hospital for two weeks and is on IV fluids only. His surgery is scheduled for tomorrow at Fort Sanders at 1:00. She said that it should be 60% successful. So we will all pray for them also. I know that there are illness/situations for all of us but thank goodness we have a wonderful support system and friends/classmates that care.

My son Brett is in Lakeside BHS Hospital in Memphis. He left by ambulance Friday and will remain there for about 24 days. I talked to him over the week-end and he is talking much better and seems to be improving some so I am very thankful for this. We just have to find another place for him after he is discharged from there.

My test indicated an adenoma on one of the parathryroid glands so will have surgery in February.

Hello to everyone and I hope all of you are doing well.

Thank you for your prayers on behalf of Betty and her family and for my family.
Prayer list as of January 18, 2009.
From Marion: Jim Williams is home form his surgery and is doing just great. Thanks for all the prayers.
Prayer list as of January 14, 2009.
From Marion: I visited Jim Williams in the hospital today and he was doing great. He hopes to be moved to a room as soon as one is available (he is still in ICU, but not due to any problems). Please continue to pray for him.

Please pray for Billy Jack Furches as he is to have back surgery soon and later surgery on both hands.
Prayer list as of January 12, 2009.
From Ted Hutchins: Please put Jim Williams on your prayer list as he undergoes triple bypass heart surgery on Tuesday, January 13th.
Prayer list as of January 10, 2009.
Please continue to pray for Carolyn Broyles LeSueur's family, but we need to pray for Carolyn also--She is having parathyroid surgery sometime this month. She is having nuclear dye injected Tuesday to locate the tumors.

Also, Pray for Ruth Etta Booze Cochran--she has been nauseated for about three months and she is to have biopsies done on January 27th.
Prayer list as of January 6, 2009.
Carolyn Broyles LeSueur and her family need everyone to be praying for them.

Carolyn's son Brett is still having serious health and depression problems. He also has lactic acidosis and two blood clots in his lungs. As you know he is blind, and to further complicate his problems: his wife and two sons have abandoned him. He is in a facility in Knoxville, but should soon be transferred to another long term facility in Kentucky or Georgia--he no longer has a home to go to.

Carolyn can not take care of him because she is in Kentucky watching her grandchildren, due to her daughter, Gayle, having cataracts removed from her eyes at Johns Hopkins Hospital in Baltimore. Her vision is improving. As soon as possible Gayle and her family will be moving to Atlanta due to her husband getting a job there. Gayle will be looking for a special needs school for her son, Davis. Anyone having any contacts in the Alpharetta area, knows of a good nanny, or a driver for Gayle, please let Carolyn know.

Please keep this family on your prayer list each day.
Prayer list as of October 28, 2008.
From Frank Day: I am doing OK, but want to do better, so I plan to return to therapy again soon. I have been playing golf and shooting pool along with trying to keep up with the usual chores associated with owning a house. Thanks to everyone for their prayers.
Prayer list as of October 24, 2008.
From Peggy Clawson Elliott: Tom and I have much to be thankful for. I am doing well. The Giant Cell Arteritis is gone or in remission or whatever it does. (It can recur.) I have been off the prednisone since June, after eighteen months, and seem to be doing okay thus far.
Tom had open heart surgery for valve replacement and a maze procedure (for afib) last November 15th at the Cleveland Clinic. We went back in January, April, and October for followup. He has done extremely well and feels so much better. 2007 was a really hard year, but 2008 has been a steady improvement for both of us. I can't tell you how much it meant to know that people were praying for us.
Prayer list as of September 17, 2008.
Ruth Etta Booze (Cochran) fell and broke her shoulder. She has had surgery and is doing well, but we need to have the class pray for her.
Prayer list as of February 18, 2008.
From Frank Day: Just a short note to update my recovery progress. I recently switched my therapy back to Sunnyview rehab hospital since I thought they were better equipped and more experienced in working with stroke patients. Things were going well there until this past week when I had a set back. Very early Sunday morning (Feb 10th - my birthday), I had to make a trip to the emergency room at Ellis hospital for pain in my stomach. On Tuesday the 12th, I had my gall bladder removed. I am all right now and return to therapy tomorrow the 19th. Hopefully there won't be any more problems for awhile.
Ted Rastall reports that he is doing better as each day passes. He says that he lost a lot of strength and endurance from all of the bed time, particularly in his legs. He vows that he will start working out on the tread mill, especially since Emma is on his case about this.
Prayer list as of December 9, 2007.
Teddy Rastall was admitted to Northside Hospital tonight at approx 8:00 PM. He is in the Intensive Care Unit and has pneumonia.
Prayer list as of November 21, 2007.
From Peggy Clawson Elliott: Tom is going to have open heart surgery at the Cleveland Clinic. He is having a mitral valve repair and a procedure to hopefully take care of the atrial fibrillation. Please keep us in your prayers.
From Marion: Teddy Rastall is up and kicking---he is doing great--still using oxygen some of the time. He said to tell everyone thanks for the prayers.
David Williams had knee replacement on Wednesday, November 7.
Betty Bennett Marks now has lung cancer.
Ellen Gerry Gentry Phillips is recovering from heart surgery.
Please include these classmates in your prayers.
Here is the latest from Frank Day: My home therapy will end next week and then I will begin out-patient therapy. My progress has been good so far. I am walking with both quad and regular canes on my own and am a lot more independent than I was earlier. My arm and hand are starting to make some improvement. I can do some movement with both and can grip a little with the hand. The therapists are pleased with my progress to this point and think I can continue to improve.
From Gail Bolton Hoy: Need a little tiny prayer to figure out what I'm allergic to. I went to the hospital a year ago in an ambulance due to swelling of the lips and throat, went in an ambulance again last week because of hives and itching, and went AGAIN last night because of hive and insane itching. Going to the allergist tomorrow to try and figure out what's wrong. Guess I really am Carl O. Bolton's (my daddy) daughter. He was allergic to everything!!
Prayer list as of 10 October, 2007.
Frank Day reports that he had a stroke on September 17th. He spent six weeks in the hospital and rehab facility. He is now home walking with a quad cane, but still does not have use of his left arm. He asks that he be kept in your prayers.
From Marion: Classmates---good news. Teddy is back home and doing better now that they cured the infection in one of his lungs. Bill Jones, David Williams and I visited with him and Emma Wednesday and Teddy looked great and was talking without gasping for a breath.
Wonderful News!!!!! I saw Teddy yesterday and he was very alert and eating a good breakfast. He said to tell everyone hello. He was only using the Oxygen as he felt he needed it. Emma called today and said they moved him to North Side Hospital for rehab. He can get more exercise, especially walking.
The latest from Peggy Clawson Elliott: I am doing okay, I think. I have had several things happen the last three months for which the doctors can't seem to find the reason. I have had all kinds of MRIs, CT scans, and several other things which have all been normal. Some days I feel good and other days not so good, so I just try to make the most of those that I do. I am down from 60 mg of the prednisone to 7.5 / 5 mg on alternate days. The objective is to get me completely off if possible.
Tom has been through the mill with his heart. He is in atrial fib and has been having shortness of breath and a tightness in his chest, which he had never had before. He had to have his pacemaker replaced May 30th, then had a TEE (transesophageal echocardiogram) in June, then a heart cath. They were checking his mitral valve and thought it might be causing some of his discomfort, but it wasn't as bad as they thought it was. They decided last week to "tweak" his pacemaker to see if it would make him feel better. Unfortunately it has not helped, but caused his BP and heart rate to go way up. So he goes back Wednesday to see about that and talk to the doctor again.
Bill Jones reports that his wife Maxine and son Steve are both in remission from cancer. They are very grateful for everyone's prayers and thoughtfulness.
Cecil Green is having health problems related to his liver. More details as they become available.
From Gene Evenson - Marie, who is in the early stages of Alzheimers Disease, is maintaining a very good attitude even though she is very aware of her shortcomings. She worries and is afraid of where she is going. Still loves to eat. I'm just along for the ride - some days are smooth and others are bumpy. I think that's how they are suppose to be?
Anne Brading reports that her husband, Bob Peplies, is doing pretty well considering his problems - he walks with a quad-cane and has trouble lifting his right leg. His speech is not good, but they communicate as best as possible. He is still working with a personal trainer at the Wellness Center and, best of all, has a fine attitude about it all.
Carolyn Broyles LeSeuer reports that she is well, but her family has faced many challenges. Her husband Bob LeSeuer has been blind for several years, afflicted with Retinitis Pigmentosa. This is a hereditary disease, and Carolyn's son Brett and daughter Gayle have inherited the disease. Brett played golf before he became blind, and recently started playing again with Carolyn's help. Gayle has an eight year old son with cerebral palsy who is wheelchair bound. They have taken him everywhere trying to get help. Please remember Carolyn and her family in your thoughts and prayers.
Gail Bolton Hoy went to the hospital on December 1st for a heart catherization and found that she had three heart blockages. One was almost 100%, and so she had to have a stint put in the big valve behind the heart. Two others were 50% and 60% blocked, so she was presrcibed plavix and other medications.
Patsy Williams Brantly continues to have radiation treatment and chemo-therapy following the removal of a tumor.