bgcolor="#FFFFFF" text="#000000" link="#0000FF" vlink="#800080" alink="#800080">
Senior Trip to Washington, DC
Ted Rastall reports that he was cleaning up his junk in the basement and ran across a picture of the class made in DC. It was torn in a couple of places, had some scuff marks, but otherwise in good condition. The picture was too large for his scanner, so he scanned it in three sections. Here it is, stitched together, with the torn places and blemishes removed (mostly).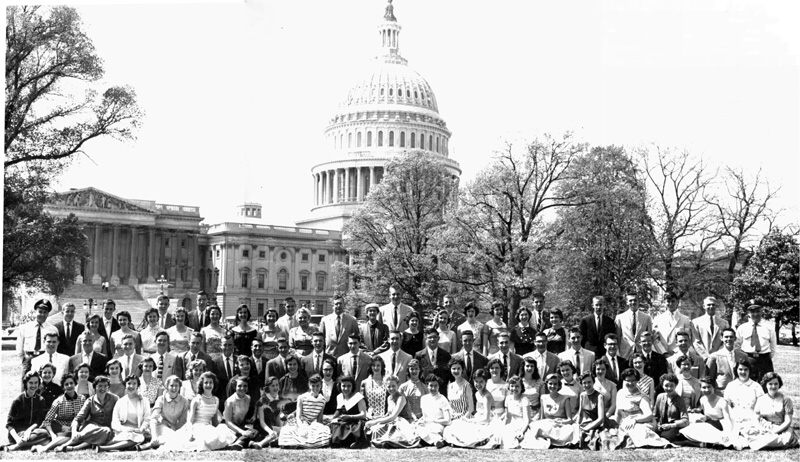 Here is a larger verion set at a higher resolution. (file size 191KB) Larger version.
Here is a mongo verion for those who would like to zoom in on all of those cute ladies and handsome men. (file size 982KB. This might overwhelm your browser) Mongo version.